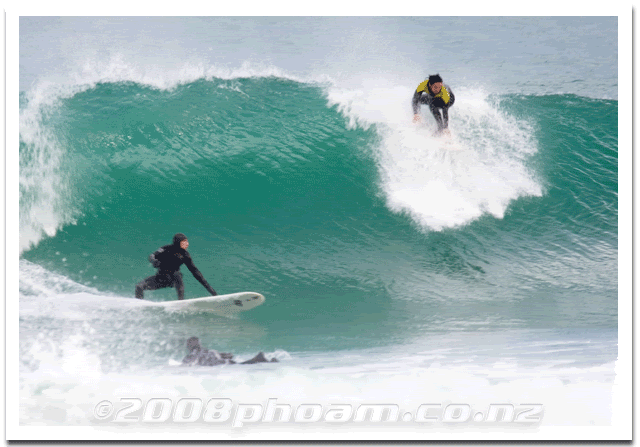 Reader nic sent in this picture. It was actually an animated GIF sequence that I cannot get to work, but the longboarder came off the bottom and basically plowed the hopper off the wave. I have done the same many times to trolls on the shoulder, but it's not for the faint of heart.
Thanks to nic for teaching me how to get the animation working!
Below is the reward for such aggressive tactics.